"Ghostbusters" and "Ghostbusters II" arrive in 4K Ultra HD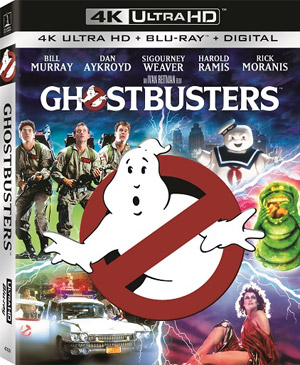 Sony Pictures Home Entertainment has just announced the upcoming release of two of the studio's most believed comedies, Ghostbusters and Ghostbusters II to arrive as 4K Ultra HD versions in June.
In "Ghostbusters," university parapsychologists Dr. Peter Venkman (Bill Murray), Dr. Raymond Stanz (Dan Aykroyd) and Dr. Egon Spengler (Harold Ramis) lose a research grant when their experiment methodology is proven to be bogus. The team decides to go into business for themselves and open 'Ghostbusters,' a ghost removal service. After struggling to get on their feet, they are summoned to investigate the strange happenings in Dana Barrett's (Sigourney Weaver) Central Park West apartment. What they discover is that all Manhattan is being besieged by ghosts and other-worldly demons through a portal in her building.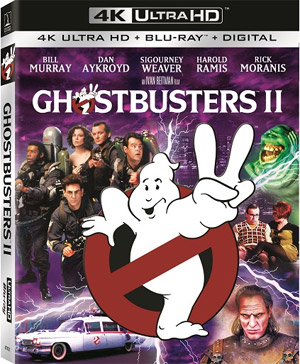 In "Ghostbusters II," supernatural superstars Peter Venkman (Bill Murray), Dr. Raymond Stanz (Dan Aykroyd) and Dr. Egon Spengler (Harold Ramis) spring back into action when the infant son of Dana Barrett (Sigourney Weaver) becomes the target of a powerful demonic force. Reunited with their industrious secretary Janine (Annie Potts) and the nerdy, near-sighted Louis (Rick Moranis), the 'heroes of the hereafter' must put a stop to an enormous underground river ready to rot the roots of the entire Big Apple.
As two of the first Sony 4K Ultra HD disc releases, both films were fully restored from the 35mm original camera negatives, thereby utilizing in 4K the full resolution, detail and color depth inherent in the film. Additionally, both films have been remixed specifically for the home theater environment with Dolby Atmos® audio, delivering captivating sound that places and moves audio anywhere in the room, including overhead.
Perfect for Father's Day gifting, each 4K Ultra HD release will also include the recent anniversary Blu-rays, bursting with all the bonus materials, including previously released legacy content, commentary and the interactive Slimer Mode.
Both discs will be released on June 7, though no price point has been announced yet.