Lionsgate leaves you with "Blood Money"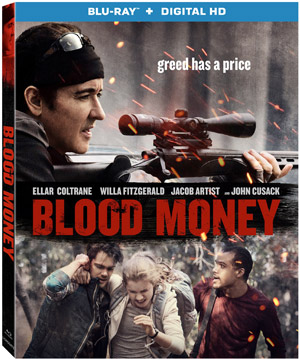 Lionsgate Home Entertainment has added the thriller Blood Money to its roster, scheduling a Blu-Ray Disc and DVD version of the movie for release in December.
Three friends on a wilderness excursion stumble upon bags of money and suddenly must outrun a white-collar criminal (John Cusack) hell-bent on retrieving his fortune.  Soon, greed and mistrust turn the friends against each other as they wage a desperate fight for survival.
Directed by cult director Lucky McKee, the release will feature the movie itself, along with the Featurette "Blood Money Uncovered".
Blood Money will be in stores on December 16 and can be yours for $21.98 on Blu-Ray Disc or $19.98 on DVD.