"The Circle" will grip you in August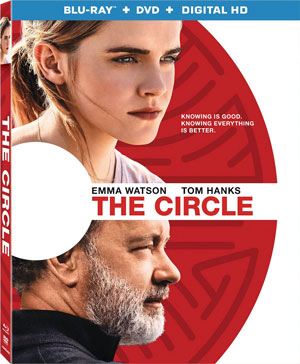 Lionsgate Home Entertainment just added the mind-teasing thriller, The Circle to its release line-up, scheduling a Blu-Ray Disc and DVD version for release first thing in August.
When Mae (Emma Watson) is hired to work for the world's largest and most powerful tech and social media company, she sees it as an opportunity of a lifetime. As she rises through the ranks, she is encouraged by the company's founder, Eamon Bailey (Tom Hanks), to engage in a groundbreaking experiment that pushes the boundaries of privacy, ethics, and ultimately, her personal freedom. Her participation in the experiment and every decision she makes begin to affect the lives and future of her friends, family, and all of humanity.
Capturing the phenomenon of today's social media and the consequences of being permanently checked in, the gripping modern thriller will also contain a few bonus features when it arrives, such as three Featurettes chronicling the making of the film, a look at the future of technology, and an Interview with Tom Hanks and James Ponsdolt reminiscing about their work with Bill Paxton.
The Circle will be in stores on August 1 for $39.99 on Blu-Ray Disc and $29.95 on DVD.