"Victor Frankenstein" comes to life in March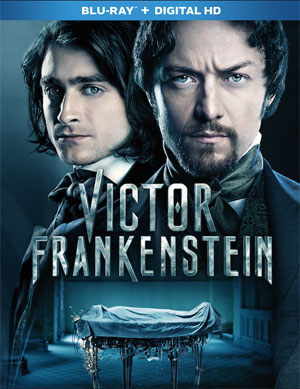 Twentieth Century Fox Home Entertainment has just added the gothic reimagining of Victor Frankenstein to its roster, scheduling a Blu-Ray and a DVD release for March.
James McAvoy and Daniel Radcliffe star in a dynamic and thrilling twist on a legendary tale. Radical scientist Victor Frankenstein (McAvoy) and his equally brilliant protégé Igor Strausman (Radcliffe) share a noble vision of aiding humanity through their groundbreaking research into immortality. But Victor's experiments go too far, and his obsession has horrifying consequences. Only Igor can bring his friend back from the brink of madness and save him from his monstrous creation.
Aside from the feature film, the Blu-Ray and DVD release will also include the Featurette The Making of Victor Frankenstein, along with Behind-the-Scenes Footage and a Production Gallery and the movie's Theatrical Trailer.
In addition, the Blu-Ray version will also contain a selection of Deleted Scenes.
"Victor Frankenstein" arrives on March 8 and can be yours for $39.99 on Blu-0Ray Disc and $29.98 on DVD.