"Sherlock" gets a Limited Edition Gift Set this holiday season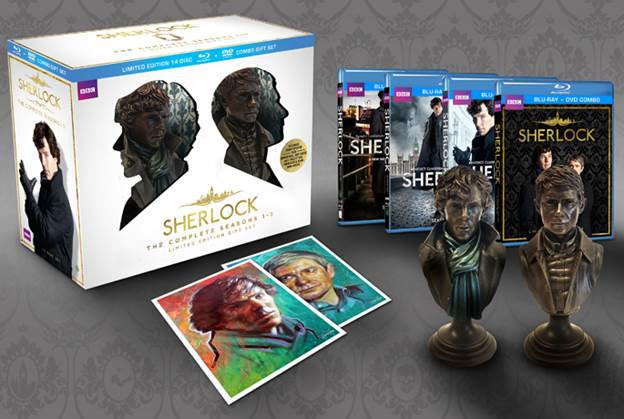 BBC Home Entertainment has a special treat this holiday season, as the studio will release an exclusive Sherlock: The Complete Seasons 1-3 Limited Edition Gift Set in November.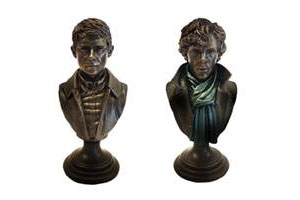 Sherlock Holmes was always a modern man in an old world. Now he's back as he should be: edgy, difficult and dangerous, as Benedict Cumberbatch shows him in a new, contemporary light. Sherlock can tell a software designer by his tie and an airline pilot by his thumb. He has a uniquely analytical brain unlike anyone else in the world – a man who staves off boredom by solving crimes. When a chance encounter brings soldier John Watson (Martin Freeman) into Sherlock's life, it's apparent the two men couldn't be more different, but Sherlock's intellect coupled with John's pragmatism soon forge an unbreakable alliance. Across three thrilling, scary, action-packed and highly-entertaining seasons, Sherlock and John navigate a maze of cryptic clues and lethal killers to get at the truth. With sparkling scripts and unforgettable performances, this is a contemporary take on the classic Arthur Conan Doyle stories for a new generation.
This set includes every episode from all three seasons on both Blu-ray and DVD formats, along with the original bonus features released with each season. In addition, the set features all new commentaries, never-before-seen outtakes, a deleted scene, and exclusive collectibles including limited edition art cards and busts of Sherlock Holmes and John Watson.
Further, the release will include "Unlocking Sherlock", a 60-minute behind-the-scenes program for Season Three, as well as "Sherlock Uncovered", three 25-minute behind-the-scenes featurettes, one for each episode of Season Three.
"Sherlock: The Complete Seasons 1-3 Limited Edition Gift Set" will be in stores on November 4 and can be yours to own for $197.50.