Marvel unveils "Daredevil" on home video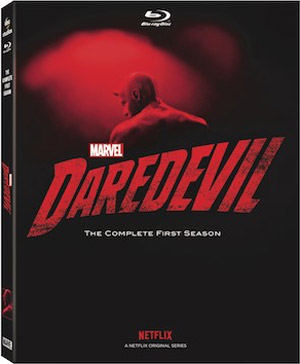 Marvel Entertainment has just announced the upcoming release of the television series Daredevil, bringing the entire first season of the show to Blu-Ray Disc in November.
"Daredevil" follows Matt Murdock (Charlie Cox), attorney by day and vigilante by night. Blinded in an accident as a child, Murdock uses his heightened senses as Daredevil, fighting crime on the streets of New York after the sun goes down. His efforts are not welcomed by powerful businessman Wilson Fisk (Vincent D'Onofrio) and others whose interests collide with those of Daredevil. Though Murdock's day job portrays a man who believes in the criminal justice system, his alter ego suggests otherwise, as he takes the law into his own hands to protect his Hell's Kitchen neighborhood and the surrounding communities.
The release will feature all 13 episodes that make up the show's first season but will not contain any bonus features.
Prepare for "Marvel's Daredevil: Season One" to hit the streets on November 8.