"Blood Father" makes his own justice in October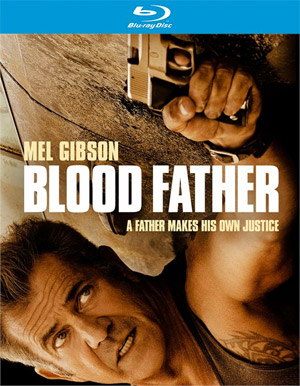 Lionsgate Home Entertainment has added the Mel Gibson vehicle Blood Father to its release line-up, scheduling a Blu-Ray and DVD version of the edge-of-your-seat thriller for release in October.
Mel Gibson delivers nonstop, no-holds-barred action in this dynamic thrill ride, based on a novel by Peter Craig. When his estranged teenaged daughter (Erin Moriarty) is targeted by a drug cartel, ex-convict John Link (Gibson) must call upon connections from his criminal past and his own lethal skills to save his daughter's future. Diego Luna, Michael Parks, and William H. Macy costar in this explosive story of how far one man will go to save his family.
The only extra found on this release will be the Featurette  "Lost Souls: On the Road with Blood Father".
"Blood Father" will arrive in stores on October 11 for $24.99 on Blu-Ray Disc and $19.98 on DVD.