Witness the clash of position and power when "Miss Julie" arrives in May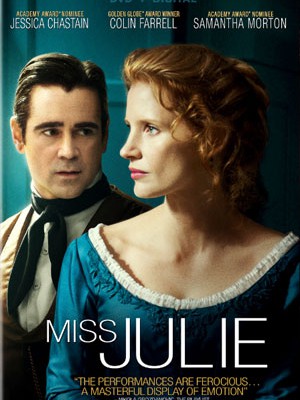 One of the titles that Lionsgate Home Entertainment has added to its line-up this week is Miss Julie, a period drama based on the theater play of the same name, which will be available on DVD in May.
Jessica Chastain and Colin Farrell take a sizzling turn as a wealthy aristocrat and her father's valet whose innocent flirtation turns into a heated and dangerous affair that tests the boundaries of class and desire. Academy Award® nominee Samantha Morton costars in this searing tale of power and seduction.
As an extra, the release will contain Interviews with Director Liv Ullmann and Actress Jessica Chastain.
You, too, can witness this new production of "Miss Julie" when it arrives on May 5 for $26.98 on DVD only.