You, too, can celebrate "Birdman" in February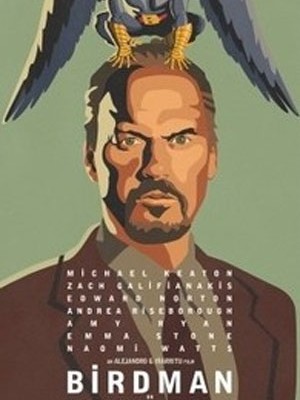 In only a few short weeks you will have the chance to see Birdman in your own home, as Twentieth Century Fox Home Entertainment has scheduled a Blu-Ray and DVD version of the movie for release in February, just before the Academy Awards.
"Birdman" or "The Unexpected Virtue of Ignorance" is a black comedy that tells the story of an actor (Michael Keaton) — famous for portraying an iconic superhero — as he struggles to mount a Broadway play. In the days leading up to opening night, he battles his ego and attempts to recover his family, his career, and himself.
No information about bonus materials has been made available by the studio at this time, making it anyone's guess what supplements will be part of the release, but given Fox's lackluster track record and overwrought pricing, we would not stake out hopes too high on this.
"Birdman" will be in stores on February 17 for $39.99 on Blu-Ray Disc and $29.99 on DVD.