Celebrate "Saturday Night Fever's 40th Anniversary with a new Director's Cut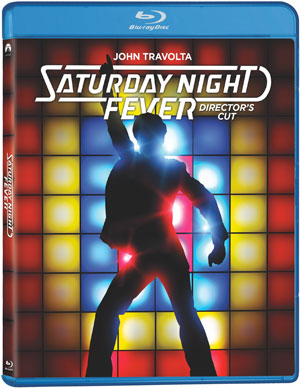 To celebrate the 40th Anniversary of the movie, Paramount Home Entertainment has announced that Saturday Night Fever will return to Blu-Ray Disc and DVD in May, featuring a brand new Director's Cut that has been restored in 4K in collaboration with director John Badham.
With John Travolta's electrifying Oscar®-nominated performance, the Bee Gees' explosive soundtrack and, of course, the unforgettable dancing, Saturday Night Fever captured the angst and brio of the time and had an indelible impact on popular culture. 40 years later, the film about a Brooklyn kid with no prospects who lives for Saturday night continues to be revered and celebrated.
The release will feature a brand-new transfer of the movie, complemented by a Dolby TrueHD audio track has been updated to further enhance the incredible soundtrack. On the release you will find the Director's Cut as well as the original Theatrical Version of the movie in high definition, along with a Commentary Track by director John Badham.
The release also includes a set of Featurettes, such as '70s Discopedia, Catching the Fever, Back to Bay Ridge, Dance Like Travolta with John Cassese and Fever Challenge!. In addition,the release will also include an additional Deleted Scene.
Pull out the polyester suit and prepare it for some action when Saturday Night Fever hits stoes on May 2.