"The Intruders" have their way in February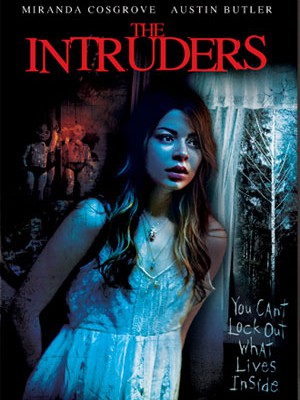 Sony Pictures Home Entertainment has added the psychological thriller The Intruders to its line-up, scheduling a Blu-Ray and DVD release of the film in late February.
Every town has its secrets, as college student Rose Halshford (Miranda Cosgrove), a troubled teenager with a history of mental illness, learns when she and her dad (Donal Logue) move into a musty, old house.  When Rose discovers that the previous tenant mysteriously disappeared, leaving her possessions behind, she suspects her unfriendly neighbors know more than they let on.  When Rose reports strange noises coming from inside the house, no one, not even her father believes her, insisting that it's all in her head.  As Rose's suspicions grow she begins to fear that she may be the next victim of whatever or whomever has infiltrated her new home.
The release will also include the Featurette "The Secrets of The Intruders", in which the filmmakers and cast discuss the film's story and psychological aspects.
Also included is a Making-of Featurette offering you an inside look at the filmmaking process and more.
"The Intruders" is scheduled for release on February 24.