"My Fair Lady" gets a beautiful Blu-Ray treatment in December
To celebrate the film's 50th Anniversary, Paramount Home Entertainment is preparing My Fair Lady: The 50th Anniversary Edition for release as a Blu-Ray/DVD combo in December.
In this beloved adaptation of the Broadway stage hit, Audrey Hepburn plays a sassy, working class London street vendor, who an elitist professor (Rex Harrison) attempts to turn into a sophisticated lady through schooling. But when the humble flower girl blossoms into the toast of London's elite, her teacher may have a lesson or two to learn himself.
Featuring a brand new 1080p high definition transfer, coming from a 4K scan of the original negative, with high definition audio, the 3-disc release will also be packed with hot bonus materials, such as the Featurette "More Loverly Than Ever: The Making of My Fair Lady Then & Now".
But that's only the tip of the iceberg. The release also contains tons of archival footage, such as Alternate Audrey Hepburn Vocals and Production Tests, as well as Rex Harrison Golden Globe® Acceptance Speech, Rex Harrison BFI Honor and Academy Awards Ceremony Highlights from 1965.
An Interview with Martin Scorsese and an Interview as George Cukor Directs Baroness Bina Rothschild are also part of the release, as well as Excerpt from Lerner & Loewe: Broadway's Last Romantics and the Los Angeles Premiere from 10/28/1964 as well as the British Premiere.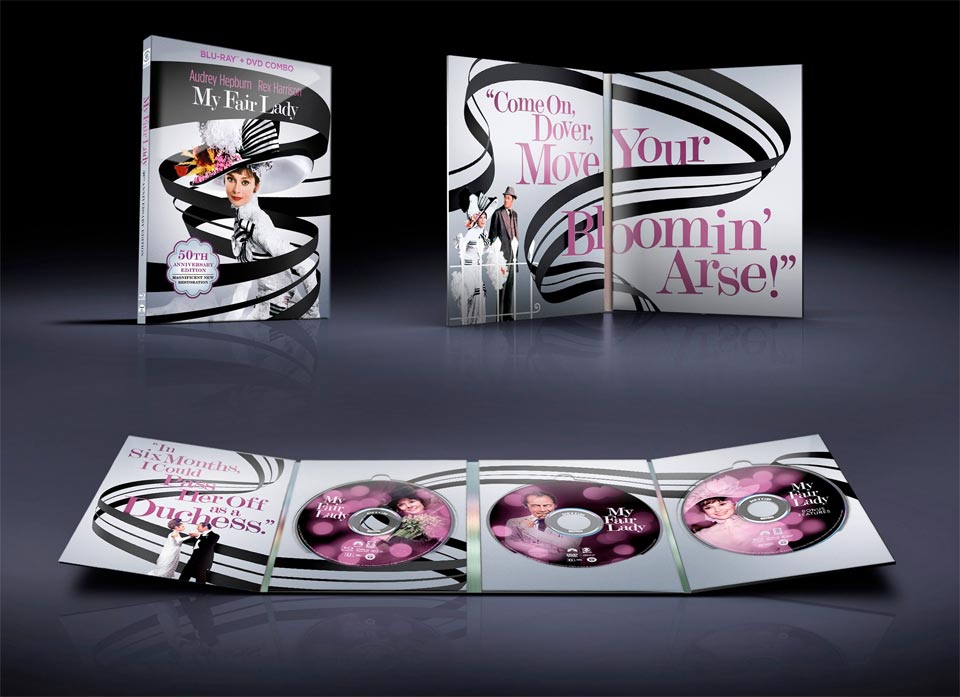 "Comments On A Lady" is an Interview Featurette also included on the release along with an extensive Photo Gallery. Other footage included in the release are "Story of a Lady," "Design For A Lady," "The Fairest Fair Lady" and the movie's Theatrical Trailers.
Arriving as a beautiful 3-disc Blu-Ray/DVD combo set, "My Fair Lady" is scheduled for release on December 9 for $42.99.