"The Alienist" is on its way to Blu-Ray and DVD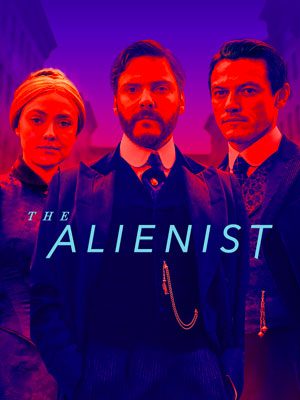 Warner Brothers Home Entertainment is preparing the TNT television show The Alienist for release on Blu-Ray Disc and DVD in September.
The gripping, turn-of-the-century prestige thriller follows Dr. Laszlo Kreizler (Daniel Brühl), a brilliant and obsessive "alienist" in the controversial new field of treating mental pathologies, who holds the key to hunting down a never-before-seen ritualistic killer murdering young boys. Based on the award-winning, fan-favorite novel by Caleb Carr, with additional standout performances from Luke Evans and Dakota Fanning, The Alienist is a murder mystery like none other: the story of the emergence of the world's most powerful city that will stop at nothing to bury its darkest secrets.
No detailed information has been released about the contents or supplements of the release, expect for the inclusion of the Behind-the-scenes Documentary "Pixel by Pixel." , but expect to see the release show up in stores on September 10.