Lionsgate brings you "The Sea of Trees"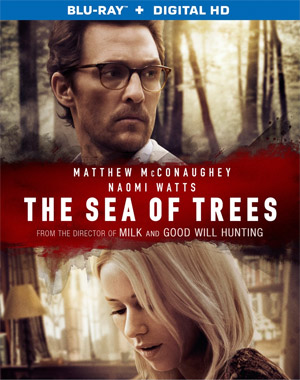 Lionsgate Home Entertainment has added THe Sea of Trees to its line-up, scheduling a Blu-Ray Disc and DVD version of the gripping drama starring Matthew McConaughey, Naomi Watts and Ken Watanabe for release in November.
In this powerful story of love and redemption, Arthur, an American professor, travels to Japan in the midst of a personal crisis. As he wanders through a mysterious forest with a dark past, he meets an enigmatic stranger who is lost and injured. The two embark on a spiritual, life-changing journey of friendship and survival that reconnects Arthur with his love for his wife.
Nominated for the Palme D'or at the 2015 Cannes Film Festival, "The Sea of Trees" will include a Behind-the-scenes Featurette as the only bonus feature. It will be available in stores on November 1 for $24.99 on Blu-Ray Disc and $19.98 on DVD.