"The Iron Giant" returns to theaters and home theater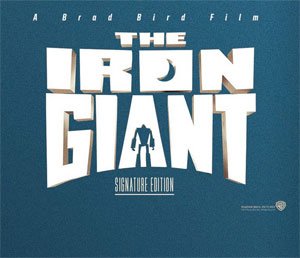 Warner Brothers has just announced that Brad Bird's 1999 animated action adventure The Iron Giant will return for a special event screening to movie theaters on September 30 with an encore event in select theaters on October 4. In addition, the movie will finally be released on Blu-Ray Disc this fall also, in a remastered presentation that also includes two all-new scenes.
When "The Iron Giant" arrived in theaters, it was hailed as an "instant classic" (Joe Morgenstern, The Wall Street Journal).  "Imagine E.T. as a towering metal man, that's the appeal of this enchanting animated feature" (Roger Ebert, Chicago Sun-Times).  And the world soon learned another "giant" had arrived as well: filmmaker Brad Bird, who made his stunning directorial debut with this film and has gone on to win two Oscars, as well as worldwide acclaim for his work on both animated and live-action features.
 
Winner of nine Annie Awards, "The Iron Giant" is the tale of an unlikely friendship between a rebellious boy named Hogarth (voiced by Eli Marienthal) and a giant robot, voiced by a then little-known actor named Vin Diesel.  The voice cast also included Jennifer Aniston and Harry Connick Jr.
While we do not have details about the upcoming "Iron Giant: Signature Edition" Blu-Ray release at this point, we will definitely make sure to keep you informed as new information comes in.