Fox brings us "Kingsman: The Secret Service" in June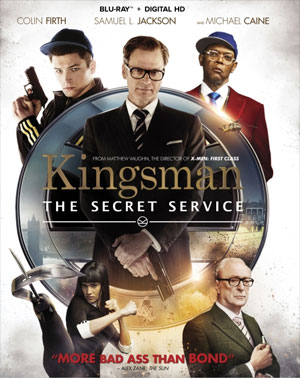 Twentieth Century Fox Home Entertainment has added Kingsman: The Secret Service to its line-up, scheduling a Blu-Ray and DVD version of the spy movie for release in June.
A super-secret organization recruits an unrefined but promising street kid into the agency's ultra-competitive training program just as a dire global threat emerges from a twisted tech genius. A phenomenal cast, including Colin Firth and Michael Caine and Samuel L. Jackson, leads this action-packed spy-thriller directed by Matthew Vaughn.
The "Kingsman: The Secret Service" Blu-Ray Disc has a full arsenal of bloody good added materials that bring the world of the Kingsman to life. Not only can you see a gorgeous Gallery of Behind-the-scenes Images from the film's production, but the "Kingsman: The Secret Service Revealed" Documentary in six parts also gives you an exclusive 90-minute look into the film's iconic style, fights, gadgets and more.
"Kingsman: The Secret Service" will be available in stores on June 9 on Blu-Ray with DigitalHD and on DVD.