"Transporter: The Series" makes its DVD debut in March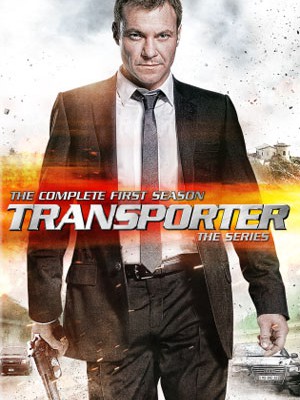 Twentieth Century Fox Home Entertainment has added Transporter: The Series – The Complete First Season to its release roster, scheduling the TV show for DVD release in March.
Get ready for the ride of your life with British ex-commando Frank Martin (Chris Vance), a high-stakes courier who delivers dangerous cargo – and hard-hitting action – in "Transporter: The Series." Based on the hugely popular films, the exhilarating series follows Frank to exotic locations, where he deals with clients whose business is top-secret. But although he swears never to learn the truth about his deliveries, he often breaks that code, putting his life at even greater risk. Along with sexy former CIA agent Carla Valeri (Andrea Osvárt), Frank faces danger around every high-speed turn in this pulse-pounding show filled with incredible cars, beautiful women and adrenaline-fueled thrills!
Featuring the entire first season of the television show, the release will also include a number of Featurettes, such as "From Film to TV," "The Women of the Transporter," "Car Stunts," "Fight Choreography," "Who is Frank Martin?," "The Audi A8," "Frank's Packages" and the Making-of Featurette "The Making of Season One".
"Transporter: The Series – The Complete First Season" will be available on March 3. No price point has been announced yet.