Safe (1995)
Criterion Collection
Cast: Julianne Moore, Xander Berkeley, Peter Friedman
Extras: Commentary Track, Featurette, Interview, Short Film
Rating:
One of the seminal films of the post-sex, lies and videotape American independent film movement finally gets the treatment it deserves on Criterion's new special edition of Todd Haynes's "Safe."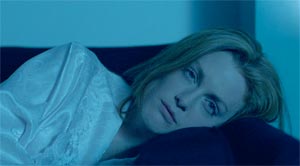 The story of an upper class suburban woman (Julianne Moore in a breakout performance) who becomes convinced that she's allergic to her environment, it's a one-of-a-kind blend of disparate genres and tones: part social satire, part "woman's melodrama" in the tradition of Douglas Sirk (to whom Haynes and Moore would pay more explicit tribute in their later collaboration, Far From Heaven), part Cronenberg-esque disease horror flick, the film consistently challenges the viewer with its severe style and ambiguous sense of identification. We're never completely sure who we're supposed to be siding with in this film; although Haynes treats Moore's character with profound empathy, he never makes it clear whether or not her condition is real, imagined, or a ruse put on to escape her suffocating life.
He also, when moving his heroine to a cult-like retreat for the final act of the story, further complicates our sense of right and wrong with characters who might be helpful or hurtful (or both), but about whom he refuses to provide explicit judgment. This sense of complexity and ambiguity baffled Sundance Film Festival audiences who first encountered the film back in 1995, but critics eventually championed the film—and it looks even better (and more radical) now than it did when it was released. Whereas Safe played almost like a science fiction film when it was first made, now it seems so shockingly prescient that what felt strange twenty years ago feels utterly realistic now; the movie's examination (and occasional skewering) of trends in dieting, exercise, and self-actualization is more relevant and accurate than ever.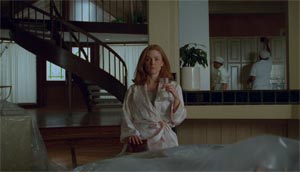 It also looks better than it has since its release thanks to a typically superb Criterion transfer. Criterion has cleaned up the negative and showcases "Safe" in a flawless presentation that vastly improves upon the earlier (now out of print) standard-definition DVD of the film. Few directors are more attentive to nuances of color than Haynes, and the subtleties of his palette are preserved here in a way that they weren't on the original video release of the film. The same goes for the many elegant night exteriors in the movie, which have a sense of detail here that is truly remarkable—I saw things on this viewing of the film that I had never seen before, even on its initial theatrical release.
The audio, presented as an uncompressed mono track, is crystal clear as well, with stunning dialogue reproduction and a wonderfully moody presentation of Ed Tomney's evocative score.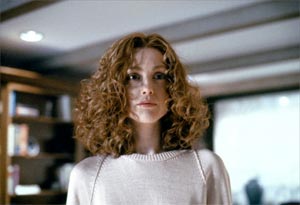 As is almost always the case, Criterion has supplemented an outstanding transfer with informative and entertaining extra features. Aside from a disappointing commentary track ported over from the original DVD release (a somewhat superficial conversation between Haynes, Moore, and producer Christine Vachon), the additional materials here are excellent, starting with a fascinating 36-minute conversation between Haynes and Moore that offers an insightful look at their creative processes. Vachon provides further insight in her own 16-minute interview, and Haynes scholars will be thrilled to find his first (once thought to be lost) short film, the 21-minute "The Suicide," included here. Taken together, the definitive transfer and superlative extras make "Safe" one of the must own Blu-rays of the year.