"Gone Girl" arrives in January on Blu-Ray and DVD
Twentieth Century Fox Home Entertainment has just added one of the most eagerly awaited movies of the winter to its release line-up, scheduling Gone Girl for release on Blu-Ray Disc and DVD in late January.
Directed by David Fincher and based upon the global best seller by Gillian Flynn, "Gone Girl" unearths the secrets at the heart of a modern marriage. On the occasion of his fifth wedding anniversary, Nick Dunne (Ben Affleck) reports that his beautiful wife, Amy (Rosamund Pike), has gone missing. Under pressure from the police and a growing media frenzy, Nick's portrait of a blissful union begins to crumble. Soon his lies, deceits and strange behavior have everyone asking the same dark question: Did Nick Dunne kill his wife?
The release comes across as surprisingly spartan with only a Commentary Track by director David Fincher as a supplement. Clearly, David Fincher and Twentieth Century Fox Home Entertainment has plans to stir the pot in the future and release this acclaimed movie as a special edition at some later point.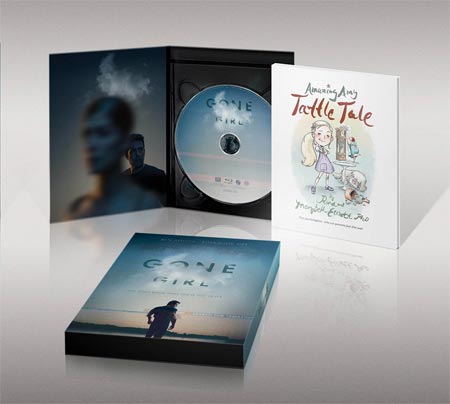 However, the Blu-Ray version will come bundled with an exclusive new 36-page Amazing Amy story called "Tattle Tale."
"Gone Girl" will make it to stores on January 13 and can be yours for $39.99 on Blu-Ray Disc and $29.98 on DVD. A bit steep for a bare-bones release…