"The Drop" will be made first thing in the new year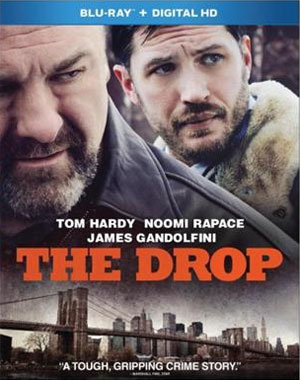 Twentieth Century Fox Home Entertainment unveiled details about the upcoming release of The Drop, giving us the chance to see James Gandolfini's final film on Blu-Ray Disc and DVD in January.
Adapted for the screen from David Lehane's short story by the author himself, in this gritty thriller about Bartender Bob Saginowski (Tom Hardy) and his hardened employer Uncle Marv (James Gandolfini) must choose between survival and loyalty when they find themselves caught in a robbery gone bad, and on the hook for a mob debt they can't repay. 
The release contains a Commentary Track by director Michael R. Roskam and writer Dennis Lehane. Also included on the release are 4 Deleted Scenes with optional commentary by Michael R. Roskam and Dennis Lehane.
A series of Promo Featurettes will also be a part of the disc, covering topics such as "Keeping it Real," "Making of The Drop," "Making Brooklyn Your Own," and "Rocco the Dog." A Character Profile on actor James Gandolfini will round out the release.
You can witness "The Drop" on January 20 for $29.99 on Blu-Ray and $24.98 on DVD.