"The November Man" arrives with lethal force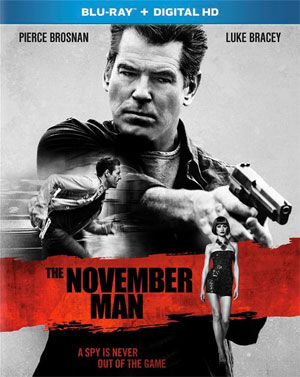 Twentieth Century Fox Home Entertainment has added the spy thriller The November Man to its release schedule, lining up a Blu-Ray Disc and a DVD version for late November.
Pierce Brosnan stars in this action-packed spy thriller set in the ruthless world of international espionage. Code named "The November Man," Peter Devereaux (Brosnan) is a lethal and highly trained ex-CIA agent, who has been living in Switzerland. When Devereaux is lured out of retirement to safeguard a beautiful witness targeted for assassination, he's drawn into a deadly game of cat and mouse with his former protege David Mason (Luke Bracey). With no on to trust, Peter must survive Mason's relentless assault, and root out a suspected CIA mole who may pose the greatest threat of all.
At this time no details or specs about this exciting release have been announced by the studio at this time but we will most definitely keep you updated as soon as more information trickles in.