The "Genesis" concert video "Three Sides Live" finally arrives in high definition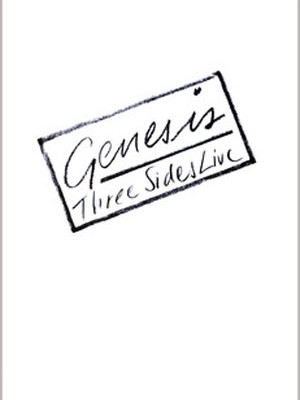 Eagle Rock Entertainment will release Three Sides Live by Genesis on DVD and Blu-Ray Disc in November.
Eagle Rock is making this concert film available for the first time ever on Blu-Ray, bringing fans of the supergroup hits such as "Turn It On Again," "Misunderstanding," "No Reply At All," "Abacab," "Man On The Corner," and others in glorious high definition audio and video.
"Three Sides Live" was filmed in November 1981 on the band's acclaimed "Abacab" tour in North America. Originally filmed in 16mm, the footage has now been fully restored and is being reissued as a standalone DVD and Blu-Ray Disc for the first time. The show focuses on tracks from the "Duke" and "Abacab albums and the tracks are intercut with behind-the-scenes footage and interviews with the band members.
 
As always with Genesis, the show is visually stunning and it captures the band in their transition from their progressive days in the seventies through to the hugely successful pop/rock act they became from the mid-eighties onwards. The line-up on Three Sides Live features Tony Banks (keyboards, backing vocals); Phil Collins (drums, lead vocals); Mike Rutherford (guitar, bass, backing vocals) with Daryl Stuermer (guitar, bass) and Chester Thompson (drums).
"Three Sides Live" will arrive in stores on November 4 for $14.98 on DVD and $19.98 on Blu-Ray Disc.