"Metallica: Some Kind of Monster" is headed your way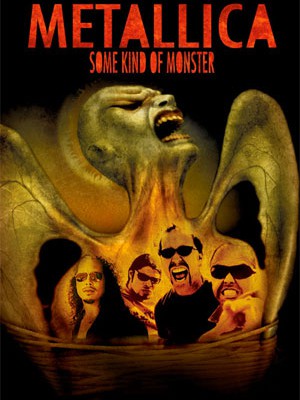 Metallica today announced the upcoming Blu-Ray release their long out of print, groundbreaking movie, Metallica: Some Kind of Monster in November.
Arriving on the documentary's ten-year anniversary, the film follows the band through three of the most turbulent years in their over three-decade long career, and gives viewers an incredibly raw and intimate look into the lives and psyches of the members of one of the most successful rock bands in music history as they battle their way through addiction, domestic life, backlash from their fans, and near-total disintegration during the making of their St. Anger album. 
This updated 10th Anniversary Edition will also contain Metallica: This Monster Lives, a 25-minute follow-up piece filmed at the Toronto International Film Festival 2013, featuring Interview Footage with the band and directors Berlinger & Sinofsky, taking a look at the decade since the original release of the documentary film.  
Presented as a 2-disc Blu-Ray Disc, "Metallica: Some Kind of Monster" is thundering to stores on November 24. No price has been announced yet.