Captain America: The Winter Soldier is slated for September release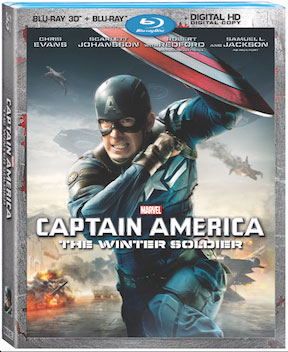 Buena Vista Home Entertainment has just unveiled details about the upcoming Blu-Ray release of Captain America: The Winter Soldier, scheudled to hit home video in September.
After the cataclysmic events in New York with The Avengers, Marvel's "Captain America: The Winter Soldier" finds Steve Rogers, aka Captain America, living quietly in Washington, D.C. and trying to adjust to the modern world. But when a S.H.I.E.L.D. colleague comes under attack, Steve becomes embroiled in a web of intrigue that threatens to put the world at risk. Joining forces with Natasha Romanoff aka Black Widow, Captain America struggles to expose the ever-widening conspiracy while fighting off assailants sent to silence him at every turn. When the full scope of the villainous plot is revealed, Captain America and the Black Widow enlist the help of a new ally, the Falcon. However, they soon find themselves up against an unexpected and formidable enemy—the Winter Soldier.
"Captain America: The Winter Soldier" will be released as a Blu-Ray 3D Combo Pack, Blu-ray, and a DVD release, respectively, offering up the film in its original widescreen format. The DVD version will also contain a Making-of Featurette and Never-Before-Seen Deleted Scene.
The Blu-Ray versions on the other hand will include an Audio Commentary, a number of Making-of Featurettes, the Never-Before-Seen Deleted Scenes along with Bloopers and other extras.
"Captain America: The Winter Soldier" will arrive in stores on September 9.