Paramount slates Zodiac Director's Cut for Blu-Ray Disc release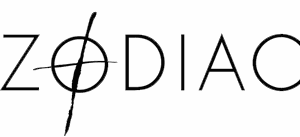 Paramount Home Entertainment has just announced a 2-disc Blu-Ray Disc bersion of Zodiac Director's Cut.
Based on the true story of the notorious serial killer and the intense manhunt he inspired, Zodiac is a superbly crafted thriller form the director of Se7en and Panic Room. Featuring an outstanding ensemble cast led by Jake Gyllenhaal, Robert Downey Jr., Mark Ruffalo and Chloë Sevigny, Zodiac is a searing and singularly haunting examination of twin obsessions: one man's desire to kill and another's quest for the truth.
David Fincher's thriller will arrive with a hit 1080p high definition transfer and a Dolby Digital 5.1 Plus audio track, using an increased bitrate. Also included are all the bonus materials from the previously released DVD version, such as David Fincher's Commentary Track, the second Commentary Track by by Jake Gyllenhall, Robert Downey Jr., Producer Brad Fischer, James Vanderbilt and James Ellroy, as well as all the Featurettes covering the countless aspects of the film's production and historic background. All these featurettes will be presented in high definition on the release, as is the movie's Theatrical Trailer.
"Zodiac" will come to Blu-Ray on January 2 for $39.99.