Superman Returns to TrueHD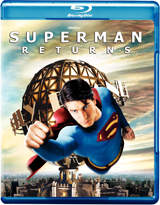 All formats have little hiccups on their initial release. And one of the hiccups of the Blu-Rray format was the launch of Superman Returns on Blu-Ray Disc with a compressed audio track while the HD-DVD release came with Dolby TrueHD audio.
Warner Home Video is now correcting this issue for future pressings of the film and starting September 9th, you'll be able to find the Brian Singer film with Dolby TrueHD and PCM audio. Aside from that, the disc will remain unchanged.