Genius Products makes sure you are Wide Awake in August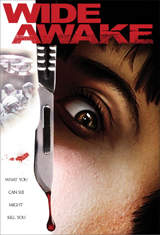 The Korean thriller Wide Awake by Kyoo-man Lee is arriving on DVD this summer, courtesy of Genius Products.
A young boy experiences extreme pain and trauma when he is forced to experience the effects of surgery while still "awake" (but unable to move) under anesthesia. Years later as an adult, he begins a killing spree to inflict the same torture in others.
Featuring a widescreen transfer of the movie complete with Dolby Digital audio in Korean and English subtitles, the DVD does not seem to contain any bonus materials when it arrives on August 12 with a $24.95 suggested retail price.