Blue Underground announced Blu titles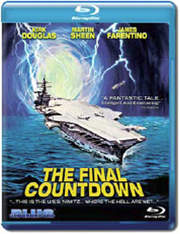 As we announced some time ago, independent studio Blue Underground is preparing titles for high definition release and finally the studio unveiled a title selection to hit Blu-Ray Disc later this year. It consists of some of the main titles of the studio's cult catalog, such as The Final Countdown, Maniac, The Stendahl Syndrome, The Bird With The Crystal Plumage, Vigilante and Fire & Ice.
Blu Underground makes 1080p high definition widescreen transfers and DTS 7.1 HD and Dolby Digital 7.1 TrueHD audio tracks the standard for their high definition line-up, as well as D-Box support on selected titles.
Expect feature announcements and exact release dates shortly.