There Will Be Blood is headed to DVD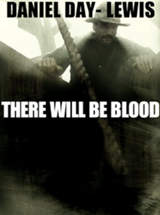 On the heels of Daniel Day-Lewis' win of an Oscar for his performance in the movie, we are happy to announce this morning that There Will Be Blood will come to stores in April in two DVD versions.
The film tells the story of Plainview (Daniel Day-Lewis), an oilman with high aspirations for himself, self-centered with love only for himself and the oil. Plainview collides with Eli Sunday (Paul Dano), the leader of a sect who sits on the oil that Plainview wants. As the conflict escalates, it becomes increasingly obvious that there's not room for the both of them and soon, there will be blood.
Paramount Home Entertainment will release a single-disc DVD version of the film that contains only the 153-minute feature film in its 2.35:1 widescreen aspect ratio without extras. But the studio is also preparing a 2-disc Special Edition that offers up the film on one disc and a series of bonus materials on a second disc. Among these extras you will find Deleted Scenes as well as Featurettes such as "The Story Of Petroleum" and "Dailies Gone Wild."
The film will be in stores on April 8 and can be yours for $29.98 on sigle-disc DVD and $34.99 as a 2-disc DVD. No high definition version has been announced yet.