Indy's Swinging Back to DVD…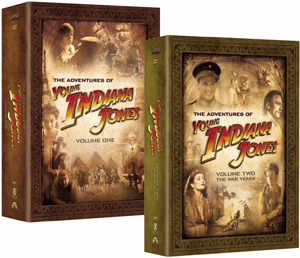 Paramount Home Entertainment is set to release two volumes of the Adventures of Young Indiana Jones television series to DVD this fall.
The Young Indiana Jones Chronicles was a children's educational program in the '90s that followed a young Indiana (played by Sean Patrick Flanery) in his early adventures across the world. Hailed by audiences and critics alike, the series went on to garner quite a following.
The series is only presented in its original full screen aspect ratio and stereo sound, but fans should be happy to see it being released onto DVD for the first time regardless. Supplemental details weren't available at press time, but it has been confirmed that there will be an enormous amount of content. The "100 or so" intended historical documentaries promised by Rick McCallum and Lucasfilm appear to be intact with three dozen available on each volume.
Volume One is scheduled to be released on October 23 and Volume Two on December 18. Each volume will cost a healthy $129.99 and future volumes are scheduled to street early next year.