Universal prepares more HD-DVD titles for July release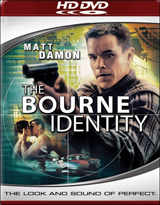 Universal Home Entertainment has unveiled their full July line-up today, featuring some exciting titles.
Scent Of A Woman is on the list, the film for which Al Pacino won his first "Best Actor" Oscar for his brilliant portrayal of an overbearing, blind retired Lieutenant Colonel who hires a young guardian (Chris O'Donnell), to assist him. It's a heart-wrenching and heartwarming tale of opposites attracting when they embark on a wild weekend trip that will change the lives of both men forever.
In In Good Company Dan Foreman (Dennis Quaid) is a loving husband, caring father and star ad executive. But now, life is putting him through the ultimate test. Carter Duryea (Topher Grace), a young hotshot half his age, has just become his boss. And to complicate matters, Dan discovers Carter is dating his daughter (Scarlett Johansson).
Eddie Murphy's The Nutty Professor II: The Klumps is also part of the line-up, in which Murphy stars as the entire Klump family in this enormous comedy blockbuster. The hilarity begins when professor Sherman Klump finds romance with fellow DNA specialist, Denise Gaines (Janet Jackson), and discovers a brilliant formula that reverses aging. But Sherman's thin and obnoxious alter ego, Buddy Love, wants out…and a big piece of the action. And when Buddy gets loose, things get seriously nutty. Now, it's up to Mama, Papa, Ernie and Granny Klump to throw their weight around and save the day.
Academy Award Winner Matt Damon stars in The Bourne Identity the explosive, action-packed hit filled with incredible fight sequences. Found with two bullets in his back, Jason Bourne discovers he has the skills of a very dangerous man and no memory of his violent past. Racing to unlock the secret of his own identity, he discovers the deadly truth: he's an elite government agent, a 20 million dollar weapon the government no longer trusts. Now this top operative is the government's number one target!
All films will be in stores on July 24 with a $29.98 price tag.