Toshiba launches second generation HD-DVD players before Christmas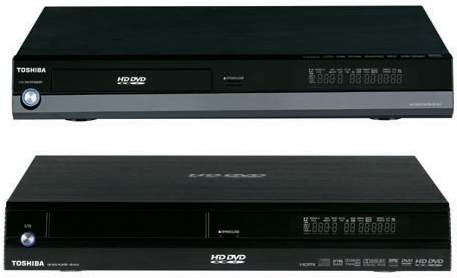 In a somewhat unexpected move, Toshiba announced that they will be releasing second-generation HD-DVD players later this year. The entry level model HD-A2 will be priced $499 while the high end model HD-XA2 will be priced at $999, meeting the same price point as their respective first generation counterparts.
Apart from integrating the hardware tighter – instead of basically selling a PC in a consumer electronic case – these new players will also have some new features. The most notable I probably the support for true 1080p video through its HDMI 1.3 output. HDMI 1.3 is the most current spec of the interface that also allows these player to support 36-bit color resolution – as opposed to 24-bit as previously. However, these features will only be available in the high end HD-XA2 model. The HD-A2 will still be limited to 1080i resolution.
On the audio side both players will support up to 5.1 channels of 24-bit/96kHz audio. Both new models feature built-in multi-channel decoders for Dolby Digital, Dolby Digital Plus, Dolby TrueHD (5.1 channel), DTS and DTS-HD (core only).
Clearly this step was necessary for Toshiba to bring down the manufacturing costs for their HD-DVD players. With higher integration they should also be able to make the player a noticeable bit smaller and together with the sleek new look and features in their high end player, I think they are poised for another round of success.
The HD-A2 should be in stores in October while the HD-XA2 is scheduled for a December launch.