Transformers: Season 2 goes to DVD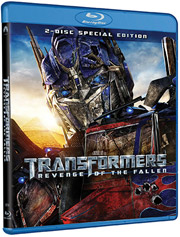 Warner Music is planning to release the second season of the 80's cartoon opus Transformers, or rather the first half of the season. Not to be confused with the current Transformers show on Cartoon Network, the original Transformers will invade DVD in November.
Earth is the battleground, control of the Universe is the prize, and the only defense is an army of Autobots able to transform into massive fighting machines as powerful as their enemy–the deadly Decepticons. The second season, now available in this special collectors edition totaling 24 episodes. Episodes: Autobot Spike, Changing Gears, City of Steel, Attack of the Autobots, The Traitor Immobilizer, Autobot Run, Atlantis Arise!, Machine Rebellion, Enter the Ninja, A Prime Problem, The Core, Insecticon Syndrome, Dinobot Island #1, Dinobot Island #2, Master Builders, Auto Berserk, Microbots, Megatron's Master Plan #1, Megatron's Master Plan #2, Desertion of the Dinobots #1, Desertion of the Dinobots #2, Blaster Blues and A Decepticon Raider in King Arthur's Court.
The four disc set will feature each episode in fullscreen with audio mixed in Dolby Digital 5.1. The set will feature two limited edition cels of Transformer characters and taste of Botcon 2002, including interviews with Transformers creators, voice talent and footage from the convention. Animation mistakes with commentary by a Transformers advisor and an interview with Transformers scriptwriter Earl Kress are also included.
Arriving on November 26th, the set will retail for $59.95. The set will also be split up into four volumes priced at $19.95 each.