Richard Harris passes away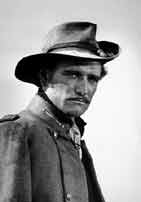 As many have already heard, veteran film actor Richard Harris passed away on Friday at the age of 72 from Hodgkin's disease ending an active career that spanned over forty years and starring in close to seventy films.
First making his mark in the 1962 film "The Guns of Navarone", Harris went on to star in other screen staples including "Robin and Marion", "Major Dundee", "Camelot", "Unforgiven", "Gladiator" and "Harry Potter".
In a statement released over the weekend, Harris' children disclosed that the famed actor died peacefully at University College Hospital. His absence will leave a hole in American cinema.