Director J. Lee Thompson passes away at the age of 88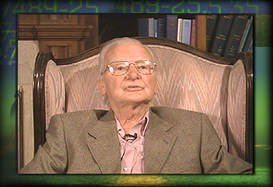 Today, news reaches us that legendary filmmaker J. Lee Thompson passed away this holiday weekend. At the age of 88 he left us with a legacy of over 50 films that he was credited with – many of them classics that will still be seen with awe by generations to come. The Guns of Navarone, Cape Fear, two of the Planet of the Apes sequels and Mackenna's Gold are only a few of the highlights the he has made during his illustrious and lengthy career that started in 1937! Thompson has brought us many great cinema moments and hours of entertainment and his passing is a great loss for Hollywood.
As many of you may remember I had the pleasure to talk to J. Lee Thompson only two years ago when The Guns of Navarone was released on DVD. I will always remember his genuine gentleness and curiosity as we talked, and his enthusiasm for movies old and new alike. If you, too want to remember this remarkable man, please feel free to revisit the interview or give one of his many movies a spin!