Everybody's Kissing Jessica Stein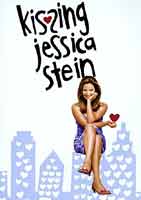 Independent cinema is refreshingly afloat after a couple of years of hard times. The surprising romantic comedy Kissing Jessica Stein makes its DVD debut this fall courtesy of Twentieth Century Fox Home Entertainment.
Sex and the single girl gets a fresh new spin. Fed up with her fruitless search for "Mr. Right" and tired of blind dates from hell, attractive journalist Jessica Stein whimsically responds to a classified ad – from Helen! Making and breaking new rules of dating as they go, the two women muddle through an earnest but hilarious courtship that blurs the lines between friendship and romantic love.
In addition to the traditional anamorphic widescreen and Dolby Digital 5.1, the film comes with a surprising number of goodies for an indie flick including two audio commentaries, a featurette, deleted footage, a theatrical trailer and outtakes.
Coming on September 17th, the DVD will be priced at $29.98.