New downgrades from Columbia TriStar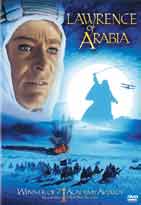 Sadly, it looks like Columbia TriStar Home Entertainment, is following in the footsteps of some of its compatriots by replacing some of their excellent two-disc special editions with single disc bare-bones editions. In this case, the re-issues are of Final Fantasy: The Spirits Within, Close Encounters of the Third Kind and Lawrence of Arabia.
"Final Fantasy" and "Close Encounters" will be essentially re-releases of the first disc of their respective sets. "Lawrence of Arabia" will sadly be the entire three and a half hour film squeezed onto one disc.
All three films will be released on August 27th with a $19.95 suggested retail price.