The DVD Review Store is now open!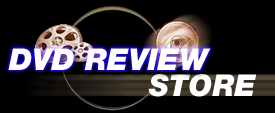 Today marks the opening of the official DVD Review Store. It is an extension of our services to you, our readers. Now it will be easy and quick for you to buy your favorite DVDs right from this site. We will provide direct click-throughs to titles in the store for your convenience, to make shopping easy and fast for you.
With its competitive pricing and attractive catalog, the DVD Review Store offers not only DVD Video releases, but also gives you immediate access to DVD Audio releases, as well as a plethora of video games. In essence, the DVD Review Store is your one-stop shopping location, and with your purchases you directly support DVD Review to ensure that we will be able to keep you updated and informed about everything going on in the world of DVD!
Please visit the newly opened DVD Review Store and see for yourself. It is conveniently located at http://store.dvdreview.com so that it is easy for you to remember! Your orders are welcome!