Here's your chance to meet Terry Zwigoff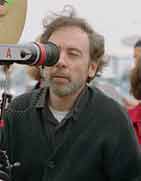 No discussion of independent film directors would be complete without Terry Zwigoff. The director who disappeared from the film scene for seven years between his hits Crumb and last year's Ghost World will be less elusive next month when he will make an appearance in San Rafael, California next month.
On Saturday February 9th, 2002, Zwighoff will be available at Video Droid from 2-4pm for autographs and discussion about his film "Ghost World" which is coming to DVD on February 5th.
Video Droid is located on 898 Lincoln Avenue, San Rafael, CA 94901. If you want more information, you can call them at 1 415-456-3146.