Pearl Harbor Vista Series delayed?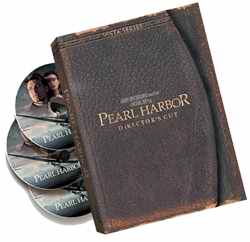 We have just learned from Buena Vista Home Entertainment that their release of the 3-disc Vista Series release of Michael Bay's actioner Pearl Harbor has been moved from January to May 15.
After checking with Buena Vista Home Entertainment, a studio representative told us that the producers of the disc simply need more time in order to make this the best possible disc set ever!
Well, a January release would have been nice, but since 2 other DVD versions of the movie will hit retail in December, I think they should be sufficient to hold over even the most die-hard fans until the release of the Vista Series release in May.