Steve Gustafson heads new DVD division at Cinesite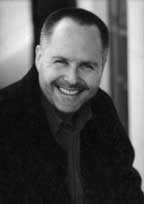 Many of you may still remember Steve Gustafson as the producer responsible for such glorious DVD releases as "Saving Private Ryan", "The Prince Of Egypt" and many others while he was working for Dreamworks, before he went to head the DVD division at "Complete Post." Some time ago he made the move to "Cinesite," a company specialized in visual effects, film mastering and film restoration where he is now making a splash with another DVD venture.
Cinesite Hollywood has just announced the formation of a DVD division that provides compression, authoring, quality control and menu graphics services. The DVD division will be housed in a 1,500-square-foot facility at Cinesite's state-of-the-art PRO-TEK Media Preservation Services Center, in Burbank, California.
Steve Gustafson and Stephen Alvanos will head the new division. The team previously worked together on DVD projects at Complete Post, Inc. As executive creative director, Gustafson will oversee the pre-mastering services. As business development executive, Alvanos will concentrate on client relations.
"The new DVD division is a perfect fit for the range of digital imaging and asset management services we provide," says Cinesite's President and COO Ruth Scovill. "We have the technology and staff needed to provide high-quality DVD services in a convenient, streamlined process."
Gustafson and Alvanos bring with them relationships with DVD replicators, audio companies and other service providers to streamline the physical DVD production process for its clients. Experienced compressionists and top design specialists are being brought onboard.
"The growing DVD marketplace represents an important potential source of revenue for content owners," says Gustafson, who has produced DVDs for The Haunting, Antz, Amistad, The Prince of Egypt, Saving Private Ryan and American Beauty, among others. "We are in a position to leverage our technology and creative leadership while providing these services for our clients."
Gustafson says that consumers have mandated the success of the DVD format. He notes that with over 15 million players sold in the US to date, DVD has firmly taken root and will continue to grow as the technology and quality of product advances.
Cinesite CEO Colin Brown also sees the convergence of technologies at Cinesite as a way to create cost and convenience benefits for customers.
"More and more of the productions that come to Cinesite for digital mastering services are realizing that it's smart to go ahead and digitize the entire film," says Brown. "Digital mastering creates efficiencies when it comes to the DVD release. Now we can help clients navigate that entire process."