Get ready for a wave of Superman from Warner Home Video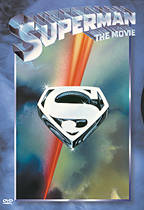 Superman: The Movie has undergone serious reconstruction, as many of you may know. For almost a year, "Superman" has been in the labs to fully restore the movie and bring it back to its original glory. The result is finally coming to DVD, together with all other "Superman" movies.
On May 1, Warner Home Video will unleash the powers of Superman in a series of releases that is spearheaded by a Special Edition 2-disc set of the original 1977 movie, starring Christopher Reeves. The story begins with Superman's birth on the doomed planet Krypton and follows him on his arrival to Earth, his childhood in Kansas and his career as reporter for the Daily Planet. The DVD will feature a 16×9 enhanced widescreen presentation of the movie with a 5.1 channel Dolby Digital audio track. The DVD also contains an running length commentary track by director Richard Donner, as well as a number of behind-the-scenes featurettes and deleted scenes. The movie's music score by John Williams will also be included on the DVD in a restored 5.1 channel mix. Additional features will be on the release, but details have not yet been announced. The price of this release is a low $24.95!
On the same day, Warner Home Video is also releasing the sequels to the movie, Superman II, Superman III and Superman IV: The Quest For Peace. All films will feature 16×9 enhanced transfers but no details about the actual contents of the DVDs have been announced yet.
To round it all out, Warner Home Video is also preparing a box set for $79.95 that contains all four releases in an attractive box set. Also scheduled for release on May 1, this box set will certainly please all fans who don't want to pass on any of the films.