Buffy: The Vampire Slayer will not be released in January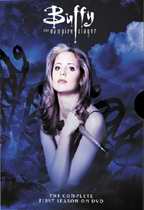 Last week we announced the release of Buffy: The Vampire Slayer through 20th Century Fox Home Entertainment in January, but it turns out the information we received was not entirely accurate.
The first season of this TV series is till scheduled for release in 2001, although a number of problems will not make it possible for the release to appear on January 9 as announced. A delay of about 3 months is expected at this point until this box set will finally hit the streets.