We bring you the covers of a number of Columbia TriStar's June and July titles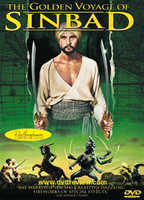 Columbia TriStar Home Video has a number of very exciting titles in preparation for release in June and July. From classic movies, like Anatomy Of A Murder and more releaes in the Ray Harryhausen Collection, like The Golden Voyage Of Sinbad and Sinbad and The Eye Of The Tiger, their release roster also includes actioners like a special edition of the Michael Bay directed Bad Boys, Backlash starring Jim Belushi.
We have been able to obtain the cover artworks for some of these release so that you can take an early look at the packaging of these DVDs. Please click here or on the image to the left for a look at this selection of Columbia TriStar Home Video DVD titles.