Take a look at the covers of some upcoming Columbia TriStar titles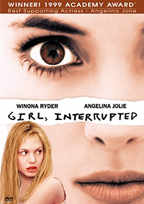 Scheduled for release in June, films like Girl, Interrupted, Hanging Up, The Pest and The Emperor And The Assasin will find their way to DVD through Columbia TriStar Home Video among many others. We have been able to obtian cover artwork for a number of these titles, and we have prepared it for your viewing pleasure.
Please click here or on the image to the left for a look at the selection of packaging artwork we have prepared for you.