Take a look at the covers of Columbia TriStar's May line-up with us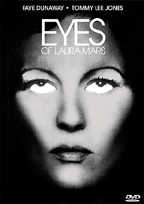 In May, Columbia TriStar Home Video will release a number of great DVD titles, including such classics as The End Of The Affair or The Three Stooges: All The World's A Stooge. But also a number of more contemporary films will make their DVD debut in May, including the highly controversial Dogma, the highly experimental American Movie and such thriller classics as The Eyes Of Laura Mars among many others.
We have been able to get cover artwork for these upcoming releases from Columbia TriStar Home Video and we have prepared them on a separate page for your viewing pleasure. Please click here or on the image to the left for a closer look at the packaging artwork of these release and check out our comprehensive Film Vault for detailed information on all of these titles, as well as thousands of others.