We have the details about Criterion Collection's April line-up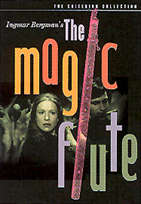 We have just received the latest news from Criterion Collection regarding some interesting upcoming titles. On April 14, Criterion will release Vagabond in its original French language with English subtitles. It is the story of Mona, a young drifter who is found frozen in a ditch. The film recollects Mona's story through flashbacks of those who encountered her, producing a splintered portrait of an enigmatic young woman. Coming without notable supplements, the DVD will carry a suggested retail price of $29.95.
Criterion has laso scheduled Cleo From 5 To 7 for release on April 18. Also without notable extras, the disc will come in its original French language with optional English subtitles for $29.95. The film creates the atmosphere of Paris in the 60s with this portrait of a singer searching for answers as she awaits the results of a biopsy for cancer.
Le Million is also scheduled for a DVD release on April 14 through Criterion. The disc contains new, improved subtitles that for the first time translate even the complete song lyrics. René Clair's "Le Million" tells the story of a starving artist who discovers that he has purchased a winning lottery ticket at the very moment the creditor come to collect. The only problem is that the ticket is in his coat that he left in his girlfriend's apartment, who gave it to a man hiding from the police, who sells the coat… "Le Million" will also carry a suggested retail price of $29.95
The fourth film in Criterion's April line-up is Ingmar Bergman's The Magic Flute, a film in which Bergman puts his indelible stamp on Mozart's opera in a sublime rendering of one of the composer's most beloved works. The disc will contain a rarely-heard stereo track and will also retail for $29.95 on April 14.