We have a large number of covers from Columbia's February titles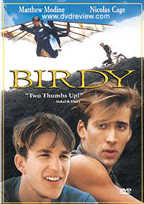 We have been able to obtain a large number of cover artworks for Columbia's upcoming February titles that we have prepared for your viewing pleasure.
Including fan favorites such as Birdy or How's Harry Crumb?, the line-up also expands Columbia's Classic line by three more titles, Born Yesterday, A Raisin In The Sun and the unforgettable To Sir, With Love. Other titles in Columbia's February roster are Absence Of The Good, The Winslow Boy, Blue Streak and others, so make sure to click here or on the image to the left for a close-up look at the packaging of these upcoming titles.