Covers galore – a look at some upcoming DVDs from Warner Home Video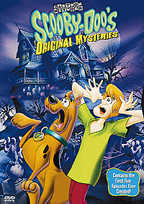 We have just received a batch of covers for some upcoming DVD releases from Warner Home Video. The cover artworks we have prepared for your viewing pleasure includes titles such as the Humphrey Bogart classics "The Maltese Falcon", "The Big Sleep" and "Casablanca", and animation classics like "Scooby Doo" and "Tom & Jerry", but also other titles like "Diner" or "Pee Wee's Big Adventure" are part of the packaging artwork we are able to present you.
Please click here or on the image to the left for a closer look at these exciting upcoming titles.