Columbia TriStar serves up a great line-up of titles for March and April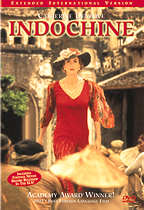 Columbia TriStar Home Video has just unveiled its March and April line-up for us, including some very exciting titles. Announced earlier already but removed from release lists, Jean-Jacques annaud's The Bear is back on track for a release on March 7. March will also bring us such DVD releases as Bandits in an edition that includes music videos and a commentary track by director Katja Von Garnier, as well as Velocity Trap, among others.
Stephen Spielberg's Hook is also part of the line-up with a release date of March 21, together with Indochine, and the day & date release of Jakob, The Liar as a special edition with a featurette, isolated music score, and a commentary track by director Peter Kassovitz.
On April 4 Columbia TriStar Home Video will then release Godspell, a film directed by David Greene, and Shakes The Clown, a comedy directed by Bobcat Goldthwait. And then there is The Messenger: The Story of Joan of Arc that aslo makes its DVD debut on April 4.
Make sure to stop by our Release Section for a look at all the details for these releases, and many other DVDs that were just announced. I am sure there's plenty for everyone's taste.